No, those wild and crazy guys aren't back in the touring saddle quite yet, but some of their compatriots already have been shaking off the lockdown rust at an amphitheater or beach venue near you, and their guitarists have something unusual in common.
When Vermont's finest, Phish, found fit to resume noodling for their fans in Bentonville, Arkansas last month, close observers noticed something unusual. Amidst the band's compliment of new equipment appeared a familiar, if unexpected, appendage affixed to Trey Anastasio's new guitar.
Could it really be? A professional guitarist with a decades-long track record of success and attention to detail in live performances suddenly sporting a cheap headstock tuner on stage? Perhaps it's part of his process of tracking the performance and behavior of a less-familiar instrument. It's an odd– if very likely inconsequential– choice for an on-stage setup that, on its own, isn't especially noteworthy. So why are you reading this?
Last night, the current touring iteration of the Grateful Dead, Dead & Co., was back on the golden road to unlimited devotion, which, in 2021, begins in Raleigh, North Carolina. What to thine eyes did appear but a little headstock tuner on the guitar of Bob Weir.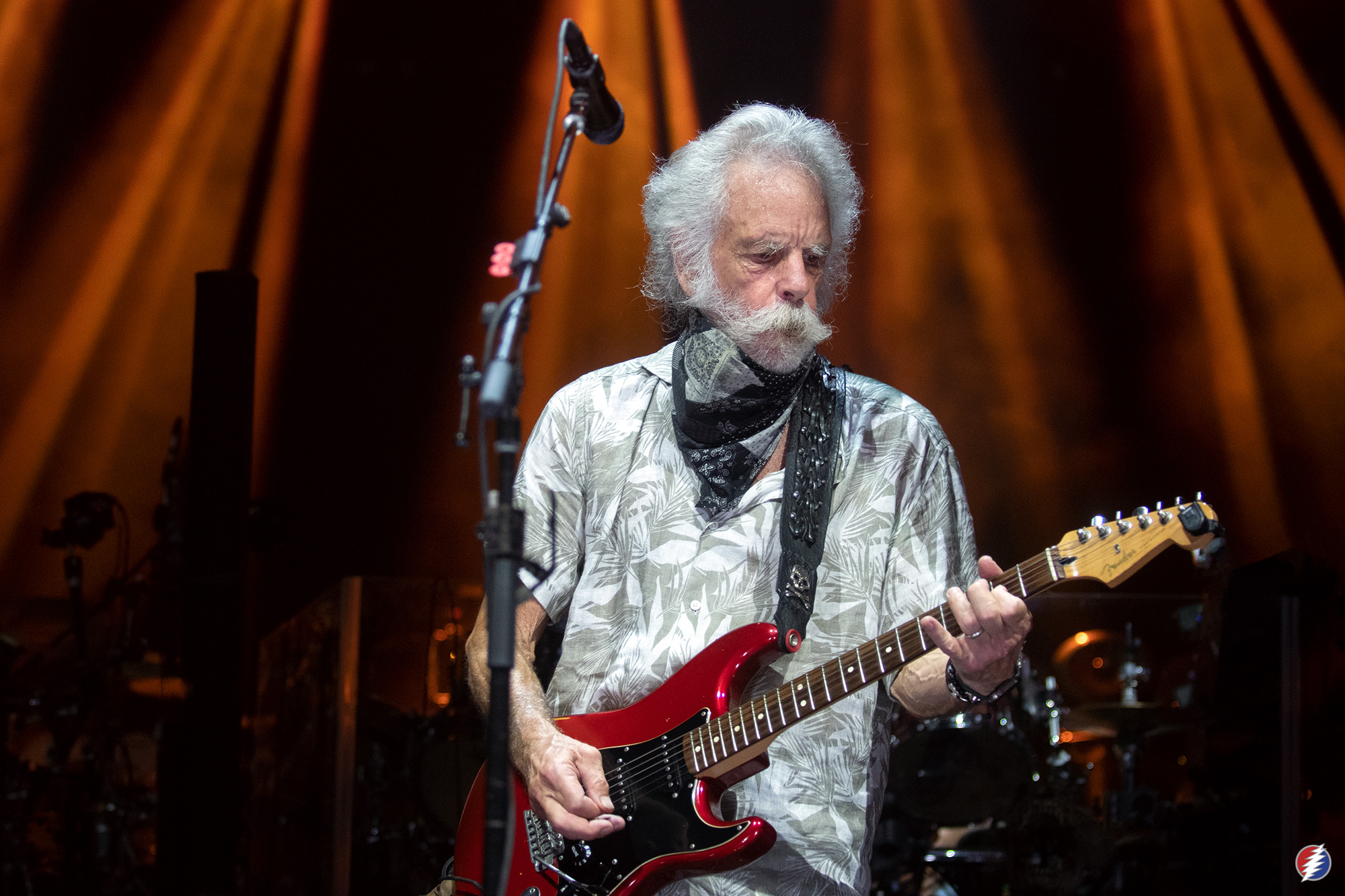 This also looks like a newer instrument for Weir, first appearing, to my recollection, in a virtual duet with Lyle Lovett this spring.
Phish sounded great when I caught an early leg of their tour a few weeks ago, and I'm looking forward to reconvening with the live Dead sound this fall. While it might be a little corny (throw a capo and a candy cigarette up there too while you're at it!), count me as a supporter of whatever helps these guys dial back into road shape as quickly as possible.
Now, for your trouble, three highlights from this summer: