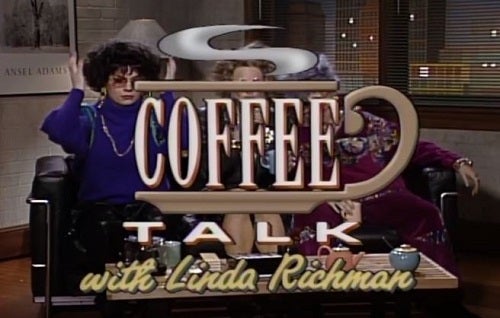 It was another bad weekend for MLB officials, whose joint obsessions with speaking publicly about an alleged need to shorten the length of games and threatening their existing fans with rule changes they hate (while forcing official telecast commentators to praise the ill-conceived reforms) came to a sudden and startling head in Atlanta last night.
This catastrophe was not entirely without advance warning, thanks to a Thursday-afternoon prelude in Queens, where replay review affirmed a plainly incorrect, game-ending call at home plate. There, with game tied and the bases loaded in the bottom of the ninth inning, officials awarded the Mets a walk-off victory when their batter, Michael Conforto, leaned into strike three from Miami Marlins pitcher Anthony Bass (good fish name), taking the ball off his elbow and forcing in the game-winning run. Replay review showed that Conforto not only failed to make any effort to avoid being hit but actually extended his elbow out toward the pitched ball. Even the home telecast crew on SNY acknowledged the rules violation. MLB officials did not, however, asserting that the scope of their review was limited to the simple question of whether the pitch hit Conforto, and the Mets had a win in their home opener.
Three days later, things became unimaginably worse and even less defensible for MLB. In the primetime Sunday night game, the Philadelphia Phillies and Atlanta Braves had dueled to a six-all tie through eight innings. The Braves sent reliever Will Smith out to start the ninth. Smith allowed a leadoff double to Alec Bohm, who advanced to third on Jean Segura's groundout. Smith then induced Didi Gregorius to fly out to Marcell Ozuna in left field. Bohm tagged up and headed home. Ozuna's throw to catcher Travis d'Arnaud looked good enough to end the inning, but the home-plate umpire called Bohm safe.
Instant replay showed anyone with eyes that Bohm was not safe, however. While there may be room for debate as to whether Ozuna's throw beat Bohm to the plate, the fact that Bohm never actually touched home plate should have negated any other question on the call. Video replay clearly and unequivocally showed that Bohm missed the plate entirely. A lengthy video replay review shockingly resulted in a decision upholding the safe call, however, and angry Braves fans began littering the field with debris, causing further delay.
Brian Jordan has it exactly right. If this is how instant replay review is going to work in Rob Manfred's MLB, it has got to go.
Of course, it isn't surprising that Manfred's radical ideas to reshape baseball don't work the way they're supposed to. Last night's debacle represents a new and especially worrisome chapter in the sad saga that is the Manfred Era, however. It's one thing to implement game-shortening measures for which no one asked and which Manfred admits are ineffective. It's another to do that in a way that affects game outcomes. To Jordan's point: if you're going to get it wrong, at least spare us the time-consuming charade of pretending you're going to do anything to fix it.
Under Manfred's command, games have been getting longer, and attendance has been cratering. There are obvious challenges with measuring the latter in 2020 and 2021, but the former trend continues unabated. Though it's early in the season, we already are seeing the longest games, by time, in baseball history:
What, exactly, would you say you're doing here, Rob?
_____________________________________________________________
Related
Rob Manfred is failing, both objectively and on his own terms
Tilde Talk: The Empty Ureña Suspension
Designated Sitter, or, Manfred Ado About Nothing
2018 MLB rule changes less drastic than anticipated
Rob Manfred's Use Your Illusion Tour